The Neighbourhoods of Sunningdale
Sunningdale West Phase 2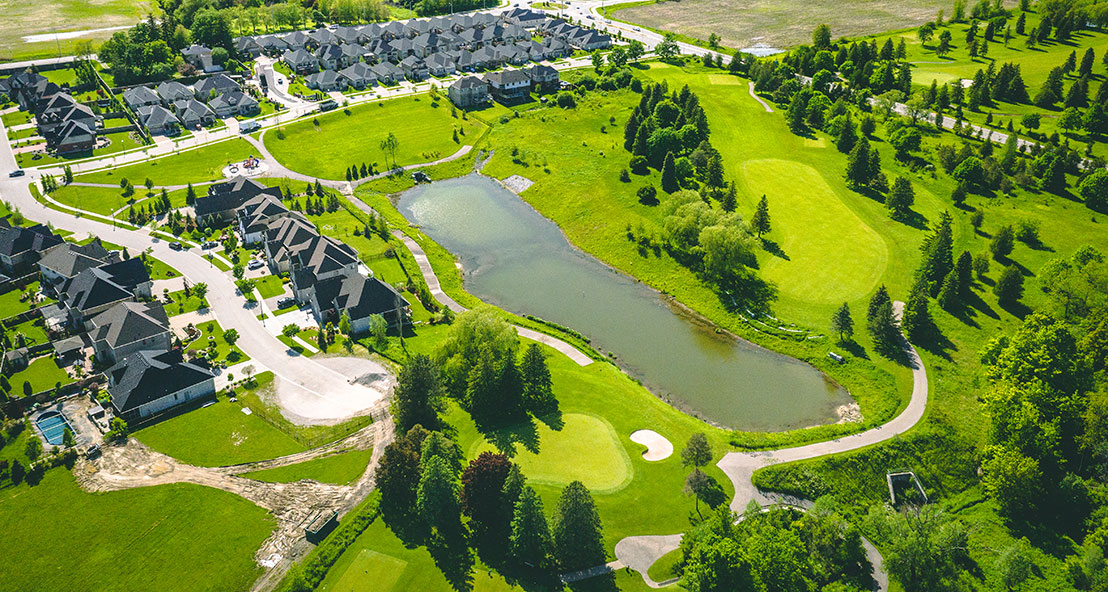 An aerial view of the site for Sunningdale West Phase 2, on the south side of Sunningdale Road West just east of Wonderland Road.
This photo of the site was taken in early 2019.
The beautiful setting of Sunningdale West Phase 2, with the natural backdrop of the Medway Valley, is becoming available for 43 custom, luxury homes at the southeast corner of Sunningdale Road West and Wonderland Road North. Sunningdale West Phase 2 is anticipated to be available late in 2019.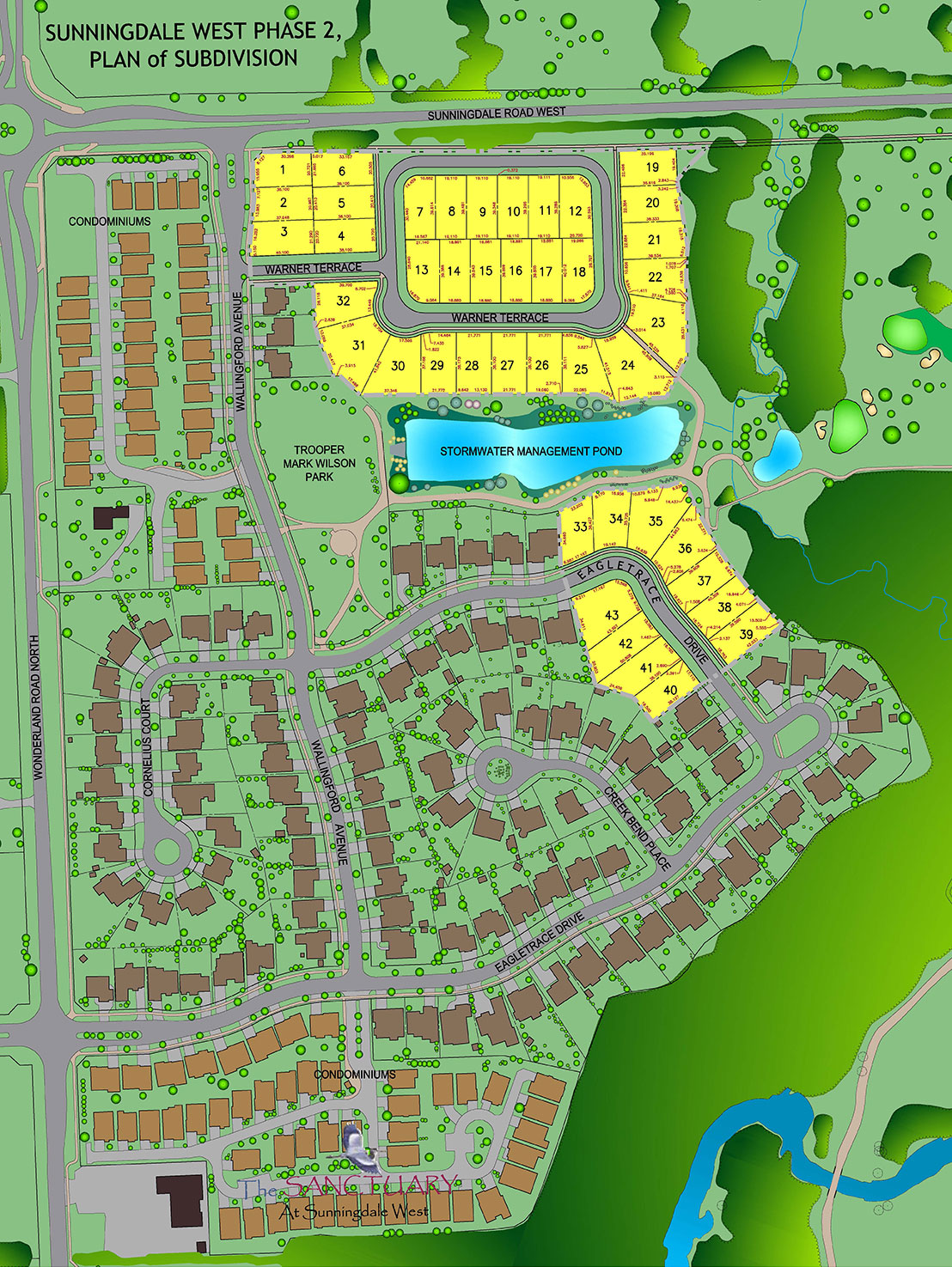 Click/tap image to display Phase 2 lot details.
In above, Phase 2 Lots are marked in YELLOW - all other lots in Phase 1 are sold out.
All measurements are in metric units.
Please check with your builder for accurate measurements of both the lot and allowable home dimensions.