The Neighbourhoods of Sunningdale
Sunningdale Court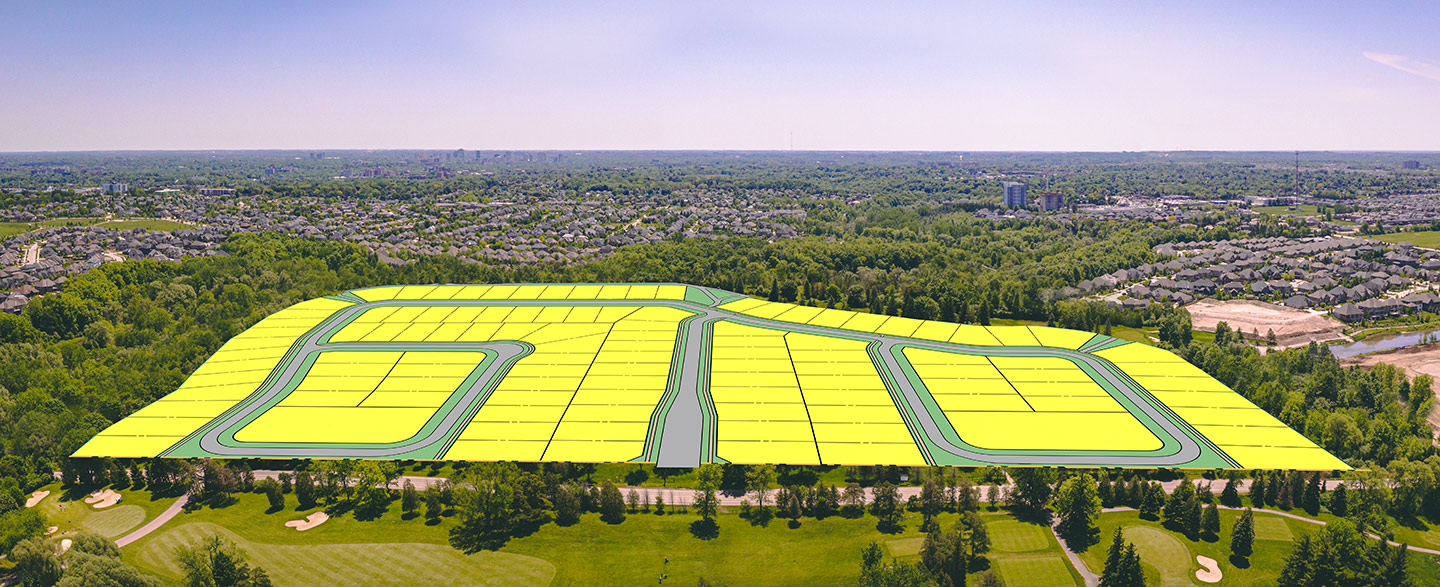 Note: this aerial shot shows Sunningdale Road in the foreground and is looking South
Our "Sunningdale Court" development will be located on the south side of Sunningdale Road, between the Medway Valley and Wonderland Road, opposite Sunningdale Golf & Country Club. This development is bordered on three sides by the spectacular green space of the Medway Valley (with trail access to the Valley) and is sure to set a new standard of excellence!
More details will be posted when available.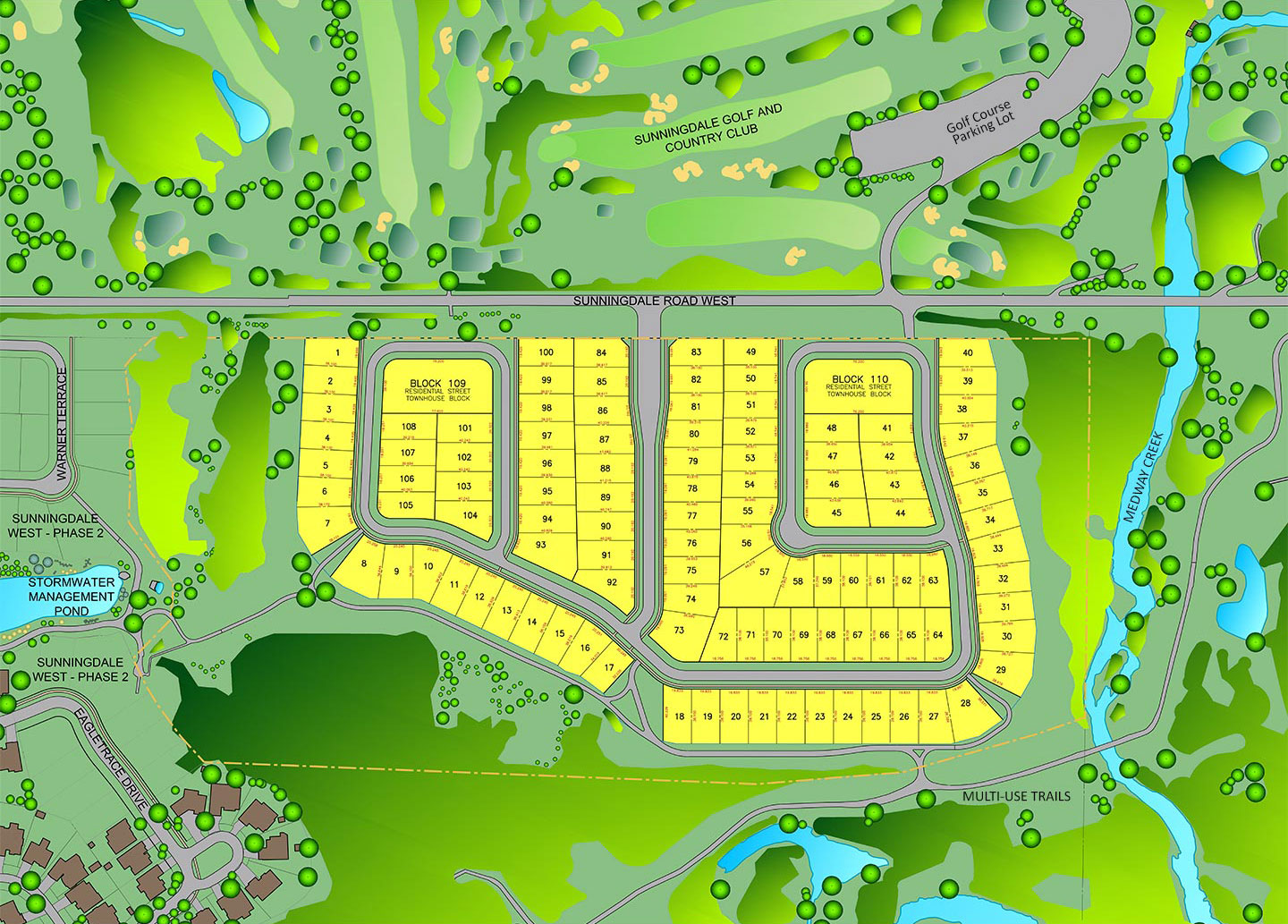 Click/tap image to display Sunningdale Court lot details and dimensions.
All measurements are in metric units.
Please check with your builder for accurate measurements of both the lot and allowable home dimensions.