The Neighbourhoods of Sunningdale
Sunningdale West Phase 1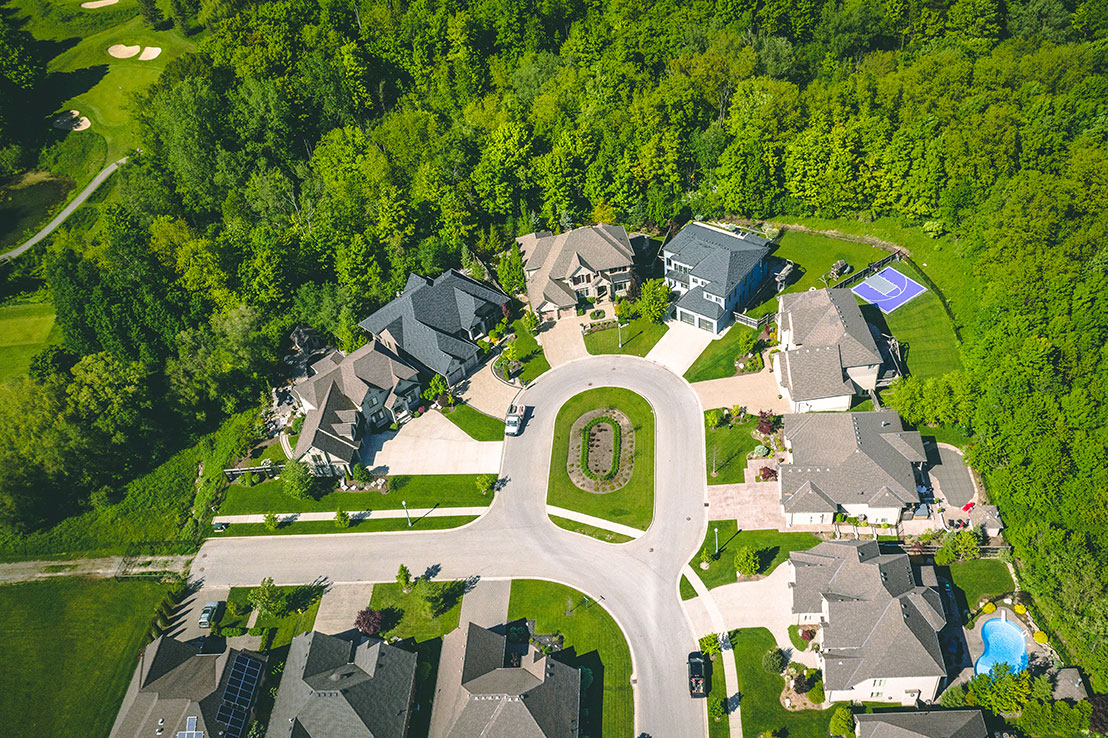 One of the cul-de-sacs in Sunningdale West, which is a distinctive part of this community.
This photo of the completed project was taken in early 2019.
Sunningdale West Phase 1 was first offered to the public in 2009 and quickly became a popular site for luxury, custom homes and detached condominiums. There were 100 single family home lots, as well as 2 condominium blocks with 77 single family detached condominiums.
The site featured easy connection to the walking paths throughout the Medway Valley, stone entrances from both Sunningdale Road and Wonderland Road, large and spacious lots, an integrated and landscaped Stormwater Management Pond, a park with a children's play area and more.
Nine of London's finest custom home builders participated in this project and worked closely with Corlon Properties to ensure consistently high standards of design and craftsmanship throughout the development and completion stages of this excellent project.
Phase 1 of Sunningdale West sold its final lot in 2017.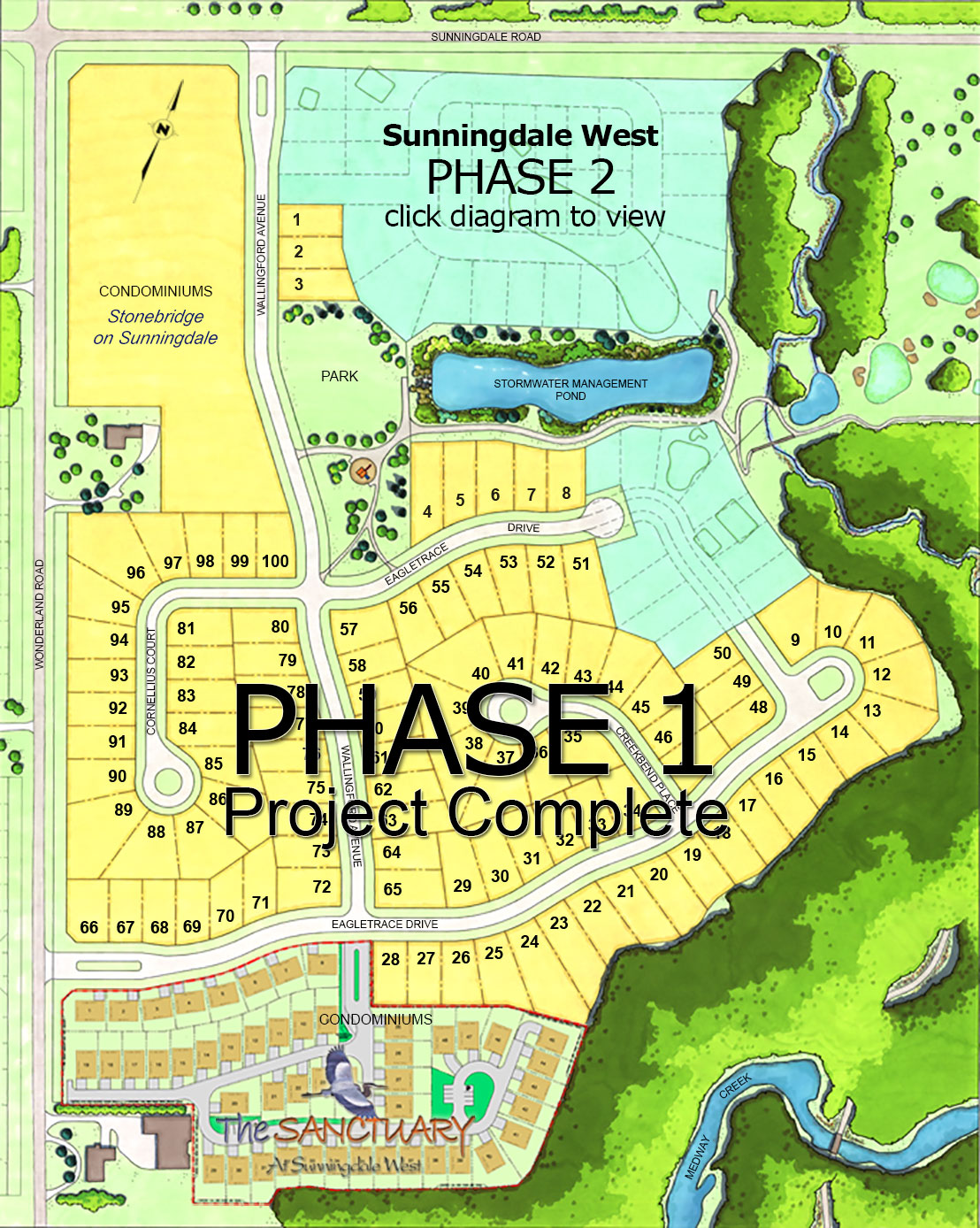 Project Details
Sunningdale West Phase 1 is fully sold and now COMPLETE.